Ok, here are the pics for my trailer.
My dad did some searching and came up with a basic trailer built for a V hull cat.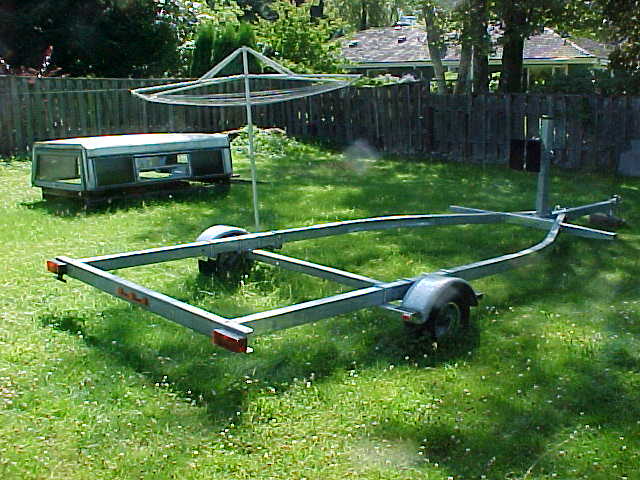 In the above pic, I had already taken off the fabric covered bunk boards and the hardware that came with the trailer.
We used the Plates that the boards were attached to as a base for what we needed since the hulls are flat bottom.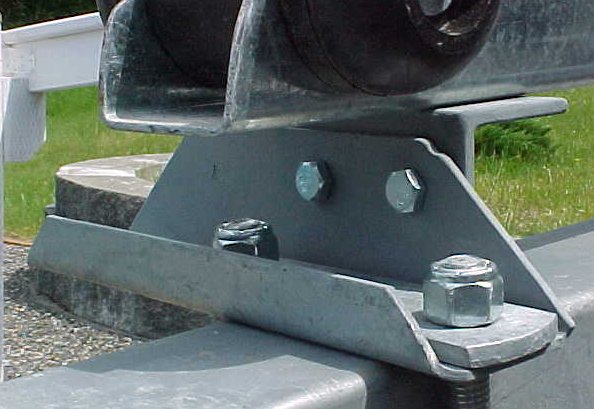 Here's a pic of what we had to do on the inside (talk about a lot of drilling!).


Dad and I had to make two stringers for the inside of the hull since the trailer was wider than the boat was (the trailers stringers were on either side of the keel, not in the center).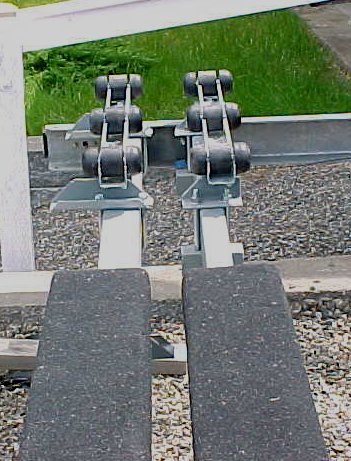 In the above pic, you can see the orginal outside stringer, and the inside stringer that my dad made. Also, the bunk boards and the rollers are attached.
Below is a pic of what it will kind of look like when the hulls are on the trailer: